Key Trends of Swimsuit in Spring and Summer of 2017
Overview:
The sporty element is conspicuous in
swimwear & accessories
. Modeling in runway reinvent 60s styles with colorful mosaic design by using textures, embroideries, ornaments instead of prints.
Retro sporting motif of
swimwear
reflects refreshment and energy.
Theme of Enchanting Figure at Midnight focuses on suitable wear at the beach and bar. Use matte fabric to make enchanting figure.
Bohemian style continues the gentle and romantic of summer; it's the ideal choice for music festival.
Laced and tasseled fabric are still the popular choice for
beachwear
. Splicing and mixing materials to make new patterns.
Enchanting Figure at Midnight: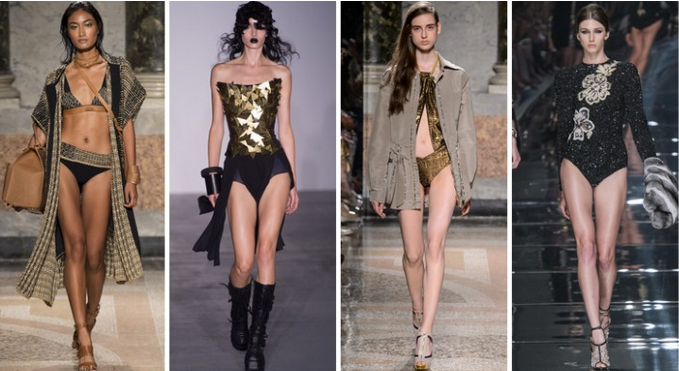 This section inspired by 80s. It used bronze, golden, black shiny decorations and materials to make sexy item suit for both day and night.
Vintage: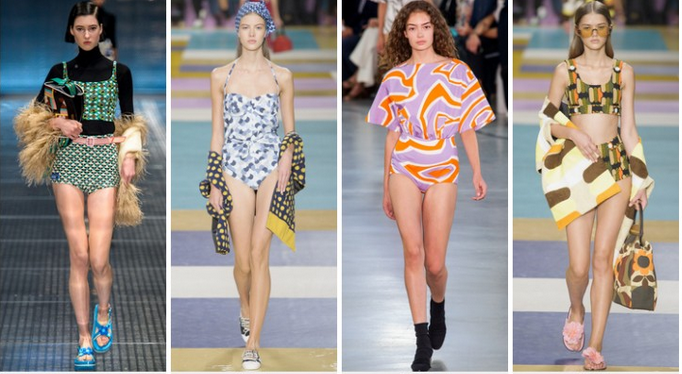 Vintage swimsuits decorated with geometrical prints, boyshorts, boat neck of 60s and belted. Special dark pink goes well with earth color through 60s' popular matte process, so the integral effect would be better.
Luxurious sportswear: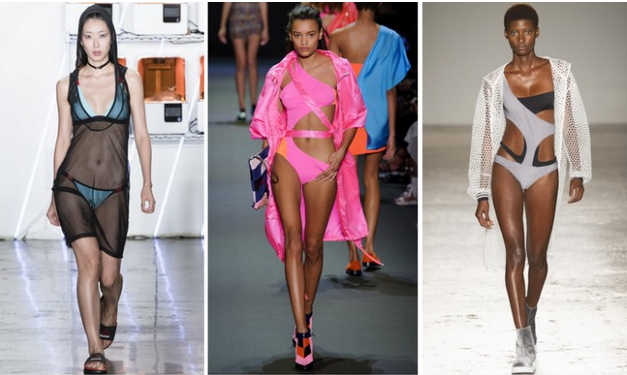 Sportswear still has an influence to swimsuit. Swimsuit of this series designed by bright colors, mesh cloth and tulle mosaic solid color. Asymmetric lines and overlapping meshes have add freshness to sportswear.
Sweet Summer: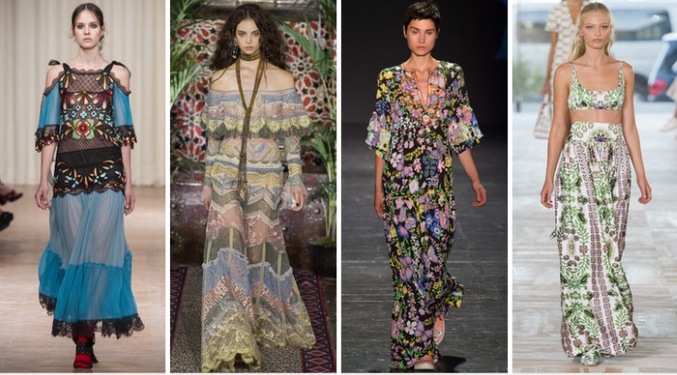 Long dress has offered inspirations to beach clothing. To build sweet modeling, it mixed faded dark pink with bright colors. It presents great summer leisure by using patch laces and embroideries to match pompous, strapless and deep -V.
Multiple Splicing:
Tropical colors can modify nifty retro beach wear. It would enhance the visual effects by crochet with black and white patterns. Colorful crochet mix with tulle and splice of pure color. 3D stereo crochet could add rich textures to those fun items.
Netting Lace&Macrame: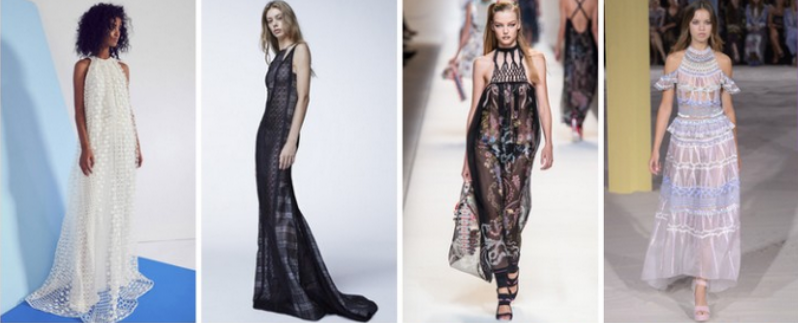 The beach garments were made by netting lace and macrame. Fabric design embodied by the conflict, mix, patches, etc. Buckle straps and mesh cloth can build exaggerating modeling that suit for both beach and bar.
Romantic Scallop: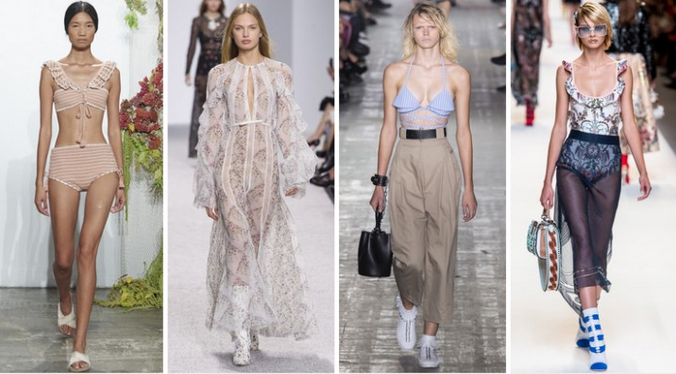 Scallop is a key feature to design swimwear and beachwear. All new design match with soft striped jacquard or exquisite prints. A wrap style add some heroic spirit to this sweet section.
Decorations of Patches: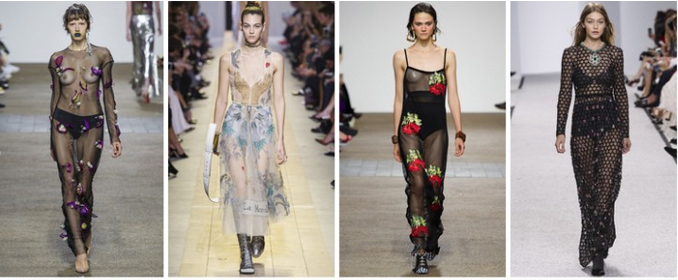 From the pompous flower appliques on the meshes of House of Holland to more elegant images of Christian Dior, all of them reflect patch detail is still in fashion. And it's still has strong sense of existence on the fashion show in the spring and summer of 2017.
Creative Hallow: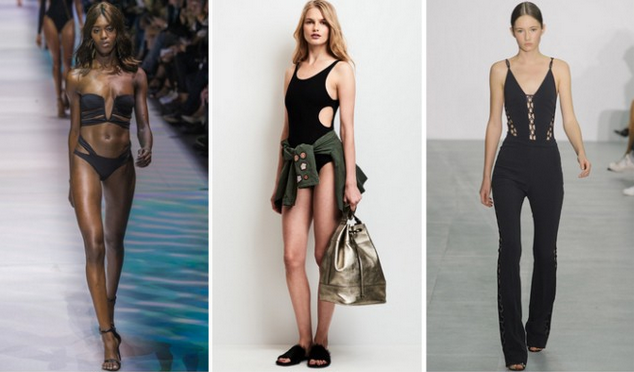 Both
bikini
and
one piece swimsuit
used creative hallow design. New detail of cuff is a plus. Deep-v would make the whole modeling more sexy, especially in black.