MZ Garment participating in The 123rd Canton Fair
It was MZ Garment's honor to participate in the 123rd Canton Fair and we met many new customers.
The man in the picture is an old English man who is very humorous. He especially came to look for suppliers for his daughter. He is interested in our products, so he gave us a lot of suggestions. The very pleasant conversation gave us a lot of ideas about buying habits of British customers, so that we could modify some of the samples in the future.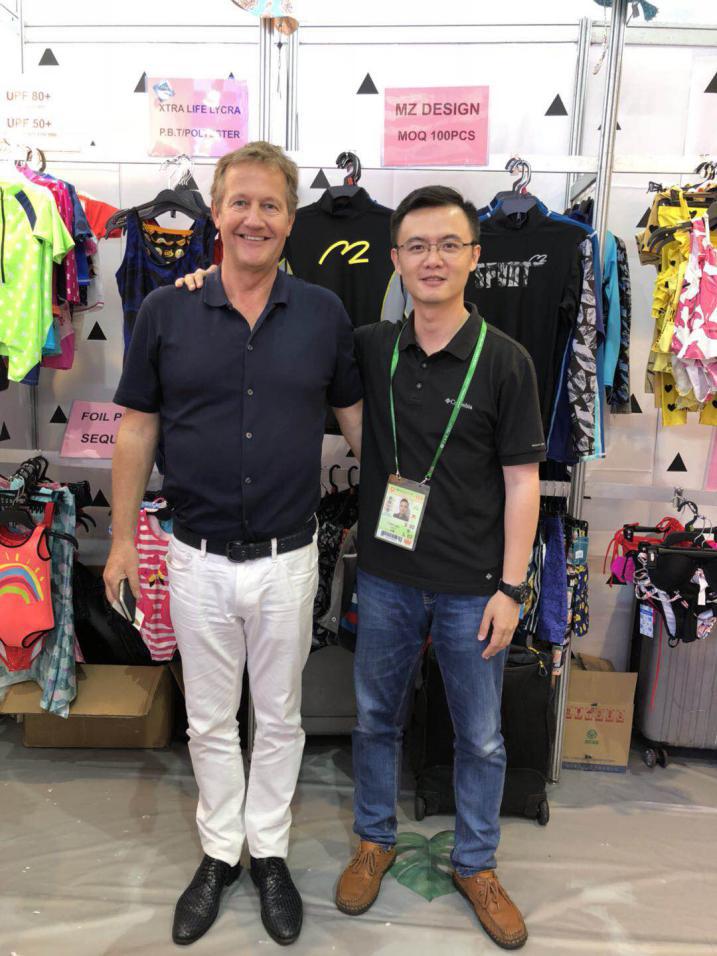 Our products are popular in the Australian market, which drew Australian customers' attention. There was an Australian couple who came to our booth to inquire. They also have their own brand of
rash guards
and have a deep study about rush guards. They were very interested in our 100 to 200 pieces of self-selected MOQ and our magic printing technology applied to swimsuits. They will keep in touch with us.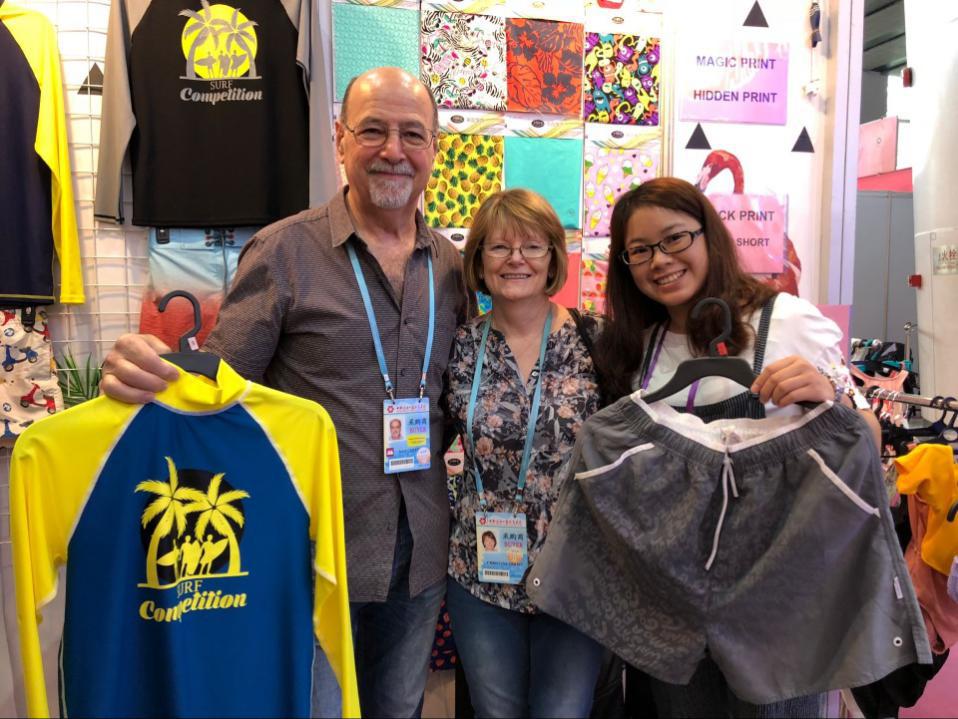 The customer in the picture came to our booth and looked at our products. She asked us several professional questions and we answered her questions sincerely. Then we exchanged our business cards. She is the buyer of the headquarter of the brand Bench. Later, she knew that we had served many Philippine brands like the big brands Sasa and she recognized us. She contacted us after we came back from the exhibition.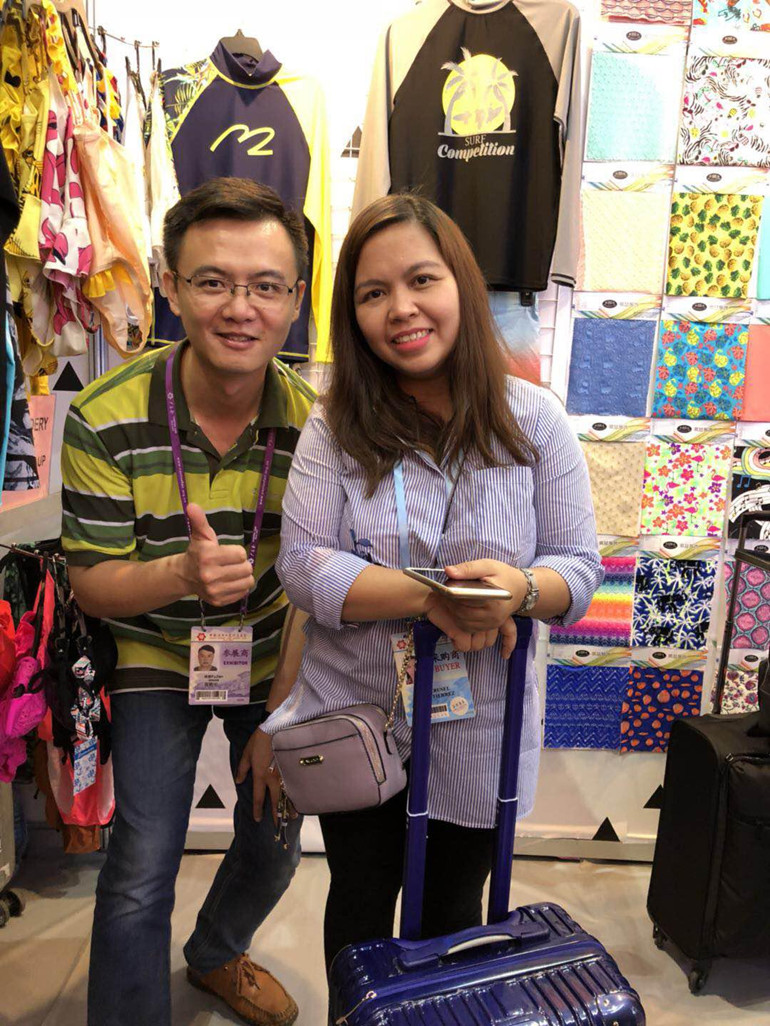 The customer in this picture is from New York City of the United States. After knowing that we cooperate with the brand Roxy, he started to talk to us and to develop a new product.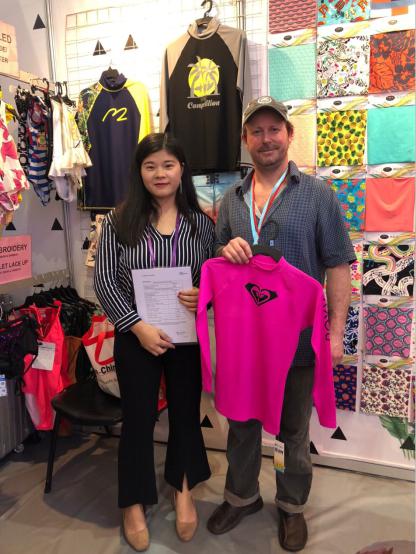 One of our colleagues at another booth directly signed a $80,000 letter of intent with the customer in this picture. Richard who is our top sales man always has a strong momentum for each Canton Fair. We are rooting for you!